$14.95
Shipping and handling on all US orders is a flat $5.00 regardless of the order size. Foreign orders will be charged the exact amount of shipping only. Please contact us for a price quote, and we'll get right back to you.
Description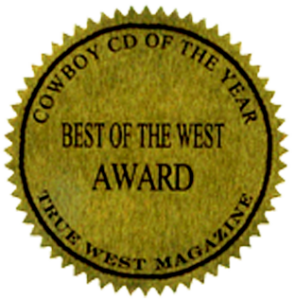 This is by far Ken's most popular. It's the proud winner of the "Best of the West Award from True West Magazine", and is all acoustic and all cowboy. It includes some old favorites as well as a few brand new ones. There is even a little yodelin'. You'll love it.
Click here to listen to short clips on this album.
1. Cold, Broke, and Hungry
2. Ride Cowboy Ride
3. Blizzard
4. Workin' Cowboy
5. Montana Lullaby
6. Back in the Saddle
7. What's It Take To Make A Cowboy Cry
8. When The Work's All Done This Fall
9. Cattle Call
10. Mr. Shorty
11. Ridin' Down the Canyon